SO, it has been a while and there are a few things going on in the lives of Canadian Student Marketers - me being one of them. If you have or have not heard,
NESTEA®
is hosting a competition called NESTEA® The Recruit™ which gives students from 8 schools across Canada the chance to prove themselves as the next best marketers of the
NESTEA®
brand.
The competition consists of 3 challenges and the first one is to start with a bottle of
NESTEA®
Iced Tea and then trade up, and up, and up (and so on) until we have traded for something much more valuable. The item will then be appraised, sold and all proceeds go to the United Way - Awesome! We must also garner CRAZY SUPPORT on
Facebook
Now, let me introduce you to my team:
Lisa, Myself, and Ruby are 3 of Rotman's most ambitious marketers out to make a name for ourselves, our school and the newly created 'Team Interrobang'.
Now if you don't know what an 'Interrobang' is, I can assure you it is not a vulgar term or a scary wrestling move - it is quite simply this: '?!'. If you have ever met one of us, or all 3 of us, I think it is safe to say that such a symbol does a decent job of describing us.
Finally, what kind of a marketer would I be if I had no call to action in this blog that is obviously being used to promote my team in this competition. Well, for all of you helpful students who are looking to help my team, win cash prizes and even 'click' for a chance to win your tuition - here it is:
- If you would like the chance to win CASH MONEY or even your TUITION
OR
- If you would like the chance to help out my team and show the LOVE
Please visit this link:
NESTEA® The Recruit™ , 'L
ike' the page, scroll down to where you see 'University of Toronto', and then press 'VOTE FOR THIS TEAM'.
An alternate link to our Facebook page:
VOTE
By doing this you have supported Team Interrobang and entered for the chance to win
cash prizes
or even your
tuition
! Here is the detailed set of rules on how to win
MONEY and TUITION
-If you would like to take part in the trading portion of the challenge (which we would GREATLY appreciate) please visit our real-time updated blog: at
teaminterrobang.tumblr.com
OR
Scan this bar code :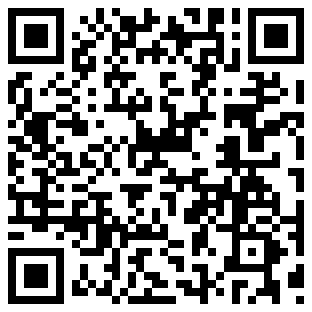 to see what we currently have up for trade! You can then reach out to us on the blog, through social media, or by courier pigeon to let us know that you would like to make a trade!
If you couldn't tell, this is a FULL FLEDGED MARKETING CAMPAIGN and YOU are my TARGET MARKET.
Stay Tuned for some funny videos made by YOURS TRULY :)
Help us so we can Help you win some $ !
PS, feel free to ask me any questions about the competition, etc. I always enjoy a good chat! :)